Duct Fittings Production & Metal Processing Manufacturer From China
Wide RIng Clamp On Sale
---
Wide Ring Сlamps are used to connect pipes, round ventilation ducts and other parts. Wide clamp is split in one place and is connected with one bolt and nut, galvanized. Designed for air ducts up to 1
Wide Ring Clamp on sale
What is Wide Ring Clamps?    
Wide Ring Сlamps are used to connect pipes, round ventilation ducts and other parts. Wide clamp is split in one place and is connected with one bolt and nut, galvanized. Designed for air ducts up to 1.00 mm thickness.
There are different sizes of wide ring clamps on sale, if you are interested, please feel free to contact me.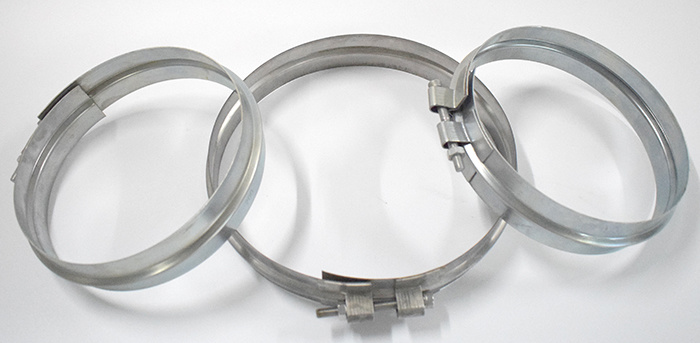 Email: info@ypmachinery.com
Whatsapp: 86-15028109230
Our Products
We produce all kinds of metal parts include machine parts, metal stamping, deep drawn, sheet fabrication, welding parts, and assemble products
Follow us